MQL5 Free EA – Verification by backtesting 12 "Night JRNY Micro Scalper MT5"
In the "Verification by backtesting" series, we verify the performance of free EAs registered in the MQL5 community from the backtesting results. We hope it will help you choose EA.
* Membership registration (free) is required to download EAs and indicators from the MQL5 community, so let's create an account by referring to this article!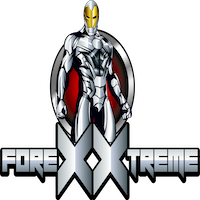 I was really wondering whether to publish this EA article. It's not that your grades are bad. Rather good. I myself have purchased and operated the paid version.
The reason why I hesitated to publish it is that the number of entries varies considerably depending on the broker (account type) used. In addition, this EA officially supports 9 currency pairs, but the results for each currency pair also differ considerably depending on the broker (account type) …
Fortunately, in the backtest with the NOZAX zero account, the profit and loss of all 9 currency pairs were positive, so in this article we decided to show only the results when using all 9 currency pairs.
* When using this EA, please first conduct a backtest in your own usage environment and then decide the currency to be used.
About "Night JRNY Micro Scalper MT5"
Quote from the official MQL5 page (translation)
Night JRNY is a new EA with a proven strategy at its core. By default, Night JRNY is designed to enter each day only before and after the rollover window. It is precisely coded to pinpoint only high-precision market and limit orders that can be profitable even under hardtake profit and hard-stop loss (closing trades when certain conditions are met). All currency pairs are traded with 0.01 lots.
Night JRNY implements an intuitive news filter and recovery algorithm. As you know, the ability to filter news accurately is very useful to control risk and helps to avoid wrong trades.
Night JRNY is a smart, well-thought-out, easy-to-use EA that will be a great part of your portfolio. When conducting backtesting, we recommend long-term (10-20 years) testing to demonstrate the robustness of Night JRNY.
The full version of EA is here!

recommendation
Currency pairs:

GBPUSD,EURSD,EURCHF,USDCHF,EURBP,USDCAD,AUDCAD,EURCAD,EURAUD

Timeframe: M5
For safe trading, we recommend the default settings (initial settings).
Minimum deposit: $100
* Night JRNY terms and conditions: hedging account, good broker conditions (low spread, low slippage on rollover), always-on VPS

establishment
One Chart Setup: allows you to trade only the current pair or multiple pairs from the placed chart.
Max Open Pairs: Limits the number of pairs that can be open at the same time.
Maximum Spread: the maximum spread allowed when opening a position
Money Management: Fixed lot size, balance, per balance
Rollover Filter: Do not trade during rollover
Max Net Currencies: Control risk by currency, not currency pair
Lot Type: Manual, Balance-based,Equity-based
Stop Loss Type: (Hard Stop) A hard stop is a method of closing a trade if certain conditions are met.
Trading "Night JRNY Micro Scalper MT5"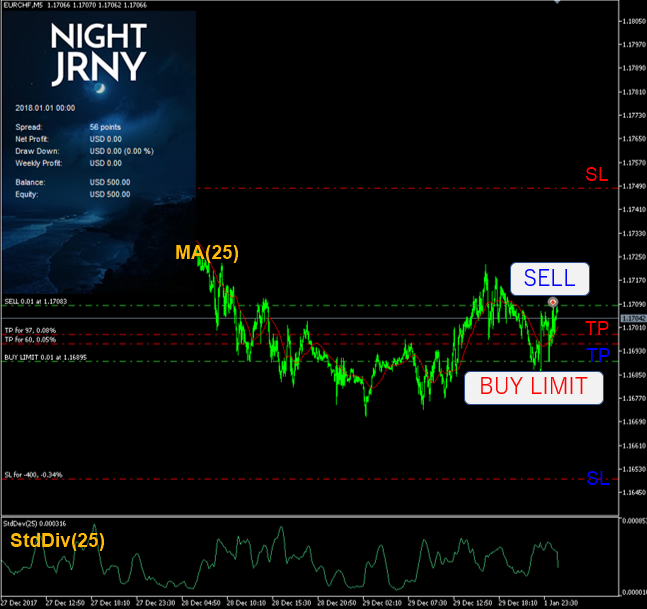 Every day, at the specified time, we place limit orders for

BUY LIMIT

and

SELL LIMIT

and TP / SL at the same time and aim for

price movements at the time of rollover

. The expiry time of limit orders is 3 hours.



Moving averages and standard deviations are used to determine entries.




The true essence of this EA is that if a position remains after a certain time, it will gradually devalue Takeprofit (TP). It

doesn't matter if it's in the plus zone / minus zone

… This makes it easier to settle and limits losses.

Points to note when setting up multi-currency pair operation
In the comment section of the official page, there are some precautions when managing multi-currency pairs "trading all pairs from a single chart".
To receive the most ticks, place the

EA on the EURUSD chart

.
Activate Multi-Symbols Trading parameter? to "true".
Select Symbol List (Best 3 Pairs, All 12 (9?) Pairs …) Select

* For NOZAX zero accounts, the suffix "#" must be added after the currency pair name. It seems that the presence or absence of a suffix cannot be determined inside the EA, so if you want to trade with Best 3 Pairs, All 12 Pairs, you need to select Enter Your Open in the Select Symbol List and set it yourself.

Specifically, specify the name of the currency pair you want to operate in the Enter Your Own Symbols Here (Separates By Comma) field with "#".


GBPUSD#,EURSD#,EURCHF#,USDCHF#,EURGBP#,USDCAD#,AUDCAD#,EURCAD#,EURAUD#
Make sure that

all symbols to be operated

are

displayed in the Market Watch column

. If you're not sure, you can right-click on the Market Watchlist and select "Show All".
How to set up a news filter
The EA is equipped with a news filter that stops entry at important economic indicators. It is a mechanism to access and read the date and time, importance, and target currency of news by accessing the specified website, and depending on the importance level and target currency, you can stop EA entries for a specified time (minutes) before and after the news.
The news site is specified by allowing WebRequerst for MT5 as follows.
Specifically, from the MT5 menu> open Tools Option >ExpertAdvisor and check "Allow WebRequest for listed URLs". After that, click "+" in the "add new URL like …" column in the frame, enter "https://nfs.faireconomy.media/", and click OK.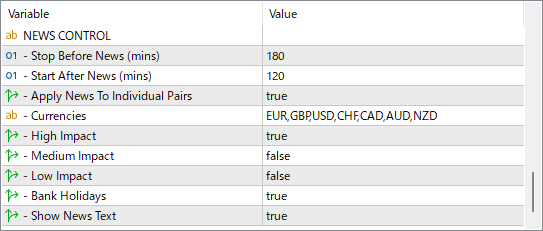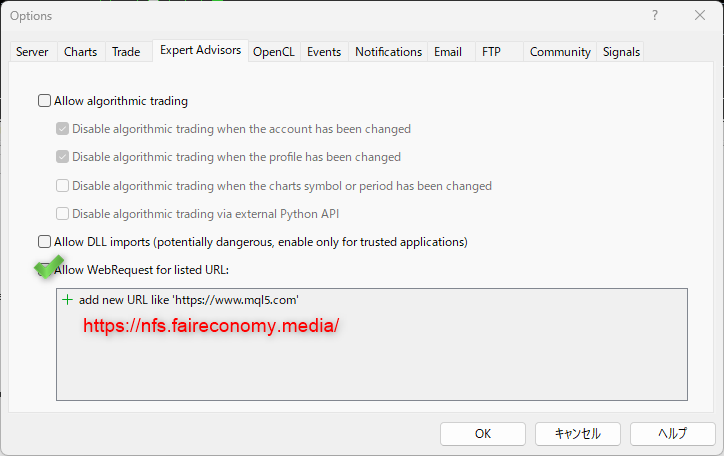 Backtesting on the All 9 currency pair
Account: NZX Zero (ECN) (NOZAX)
Currency Pairs:

GBPUSD#,EURSD#,EURCHF#,USDCHF#,EURGBP#,USDCAD#,AUDCAD#,EURCAD#,EURAUD#

Timeline: M5
Initial Balance: $1,000
Parameters:

Activate Multi-Symbols Trading = True
Max Open Pairs = 9
Select Symbol List = Enter Your Own
Enter Your Own Symbol Here =GBPUSD#,EURSD#,EURCHF#,USDCHF#,EURGBP#,USDCAD#,AUDCAD#,
EURCAD#,EURAUD#
NOMAX GMT OFFSET VALUE: TO COINCIDE WITH WINTER TIME GMT+1 AND DAYLIGHT SAVING TIME GMT+2 (european summer time), the trade time has been set up by 1 hour as follows:

Period: January 1, 2020 ~ December 31, 2022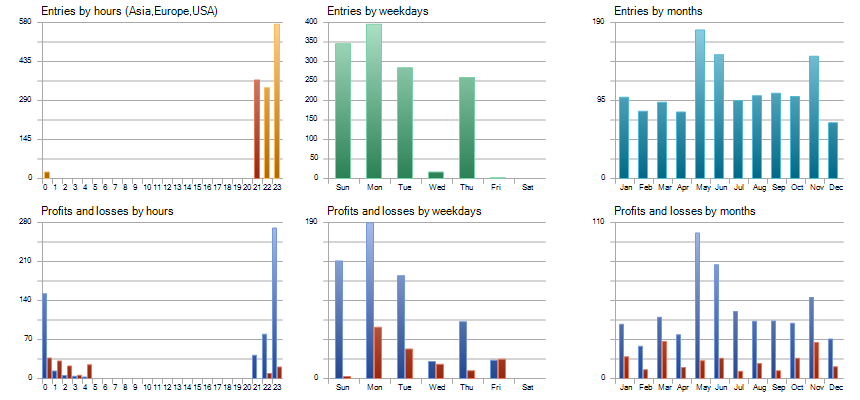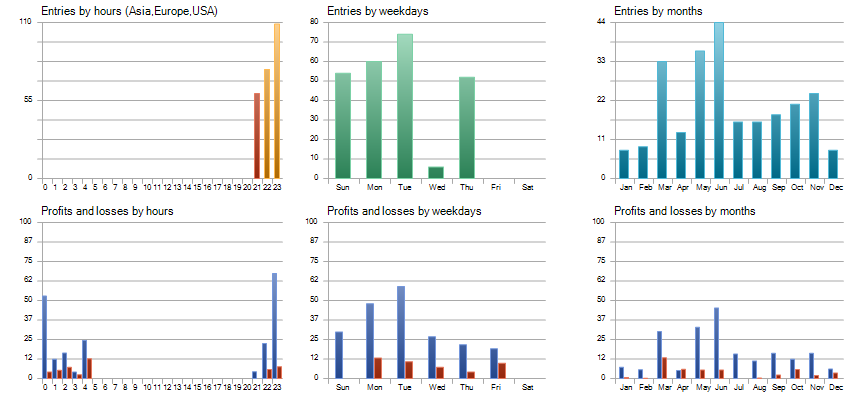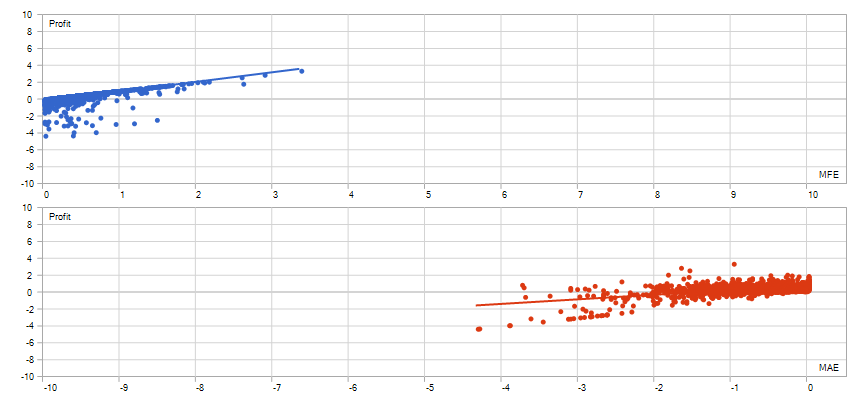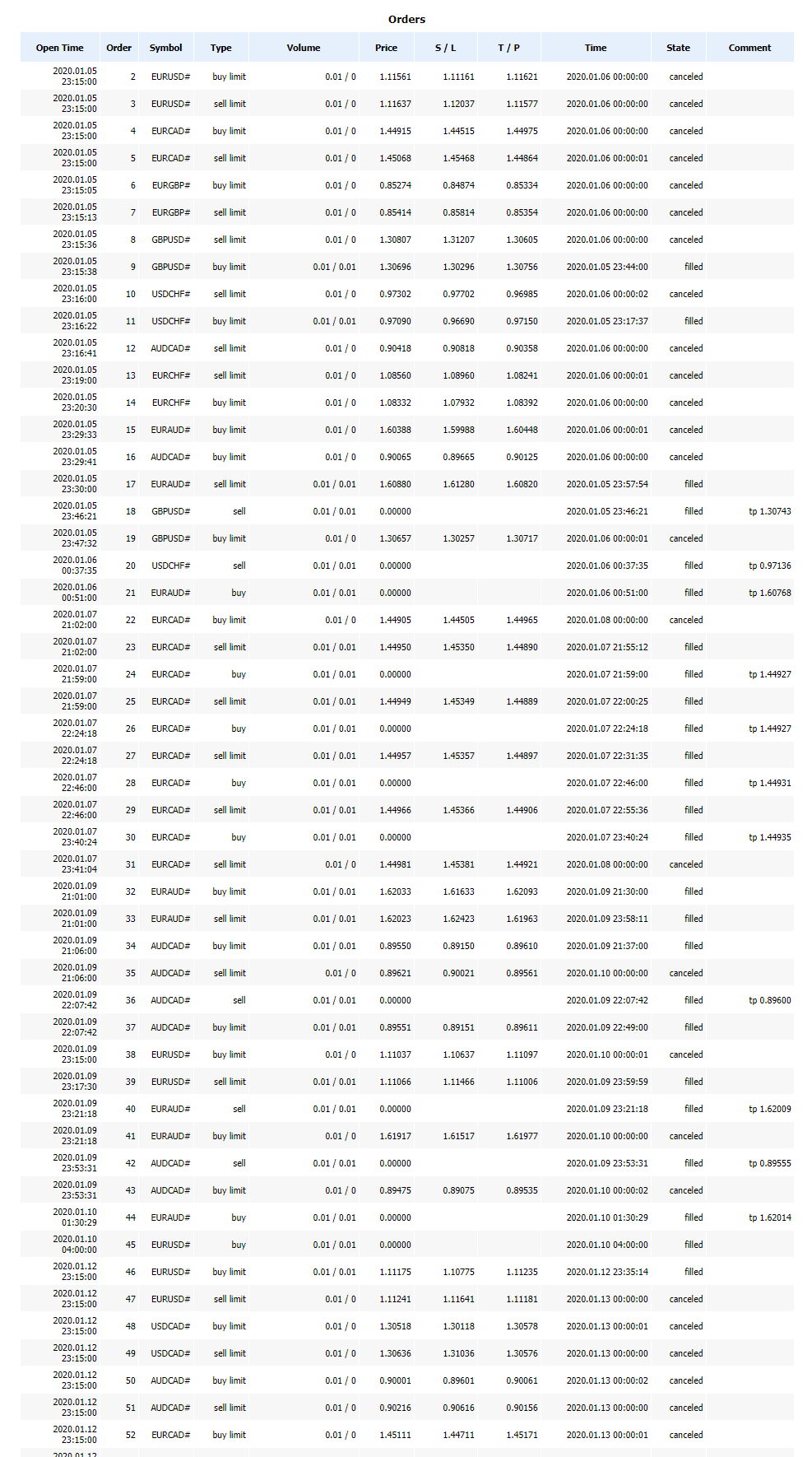 The free version of "Night JRNY Micro Scalper MT5" is limited to a maximum of 0.01 lots per currency pair, so the profit is small, and unfortunately it is a little unsatisfactory to add to the "Free EA Portfolio". So, I tried to operate 5 pieces with a little trick … (Deprecated).
You may want to run a forward test with the free version, and if you like it, consider the paid version (Night Ranger MT5) 😎