MQL5 Free EA – Verification by backtesting 30 "BotAGI MT5″
In the "Verification by backtesting" series, we verify the performance of free EAs registered in the MQL5 community from the backtesting results. We hope it will help you choose EA.
* Membership registration (free) is required to download EAs and indicators from the MQL5 community, so let's create an account by referring to this article!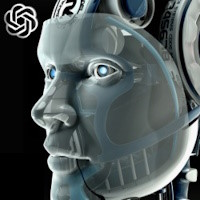 About "BotAGI MT5″
Quote from MQL5 official page
The first new generation AGI Forex robot. He has only one goal in mind, to win his trades, with more than 83% success he wants to be as regular as possible.
It performs an average of 10 to 20 transactions per month. Tested on (EURUSD).
Functioning :
Delivered ready to use, plan a minimum capital of $1000 to aim for the first expected results.
It works in groups of 2 trades, the 1st trade is launched only to analyze the market, the 2nd trade is launched only if the robot thinks the opportunity is good, this trade is profitable and it can last several days if necessary.
Available parameters:
Take profit
Stop loss
Lots
Trailing Stop
Features :
Currency/index: EUR/USD
Recommended leverage: 1:500
Monthly profit target: 5 to 10%
Platform: MT5
Recommended deposit: $1000 minimum fot a lot 0.12 : Trade B
Account type: ECN/RAW preferably but it can work on a standard account.
Installing the robot:
The robot is delivered ready to use, no need for a setting file.
Slide the EA on the M15 (EURUSD) chart.
Robot setting:
Trade A : lot setting: 0.01 regardless of capital
Trade B : Adjusting the lots for $1000 of capital with an StopLoss at 3900
| | | |
| --- | --- | --- |
| Trade B : | Caution: 0.10 = | conservative strategy for the long term. |
| Trade B : | Default : 0.12 = | exposure to a DD of around 40% possible loss/trade. |
| Trade B : | Max profits : 0.15 = | aggressive strategy to be used preferably once the capital has been recovered. |
Strategy to adopt: It is advisable to start with caution and increase the lots over time. For example, once your capital has been recovered, you can gradually increase the robot's bets. This is the best strategy to adopt, even if it is longer. If you are looking to increase gains quickly, you also increase the risk of a higher drawdown.
Only invest what you can afford to lose, zero risk does not exist in trading.
Trading of "BotAGI MT5"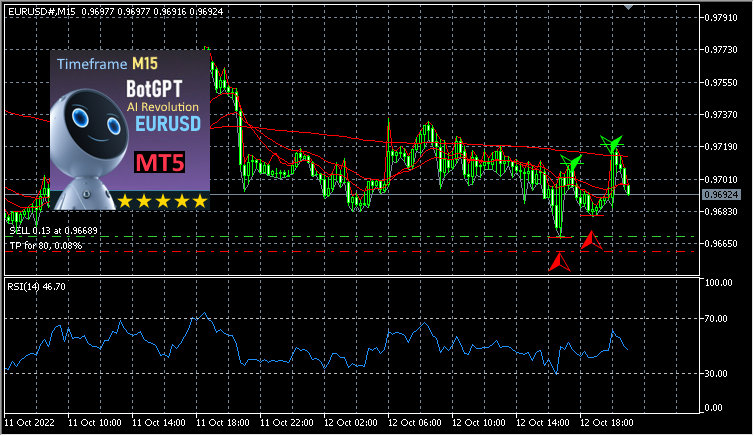 It seems to enter with RSI as a filter. First, a small lot (0.01 Lot) observation balloon is flown (entry), and depending on its movement, the second main position is ordered. The take profit (TP) / stop loss (SL) of the main position is set to 8/390 (Pips) as the initial value, and if you hit the stop loss, I feel that the damage will be too great.
Backtest of "BotAGI MT5"
Conduct backtests under the terms and conditions presented by the author of the EA.
This is the result of backtesting with Every tick based on real ticks.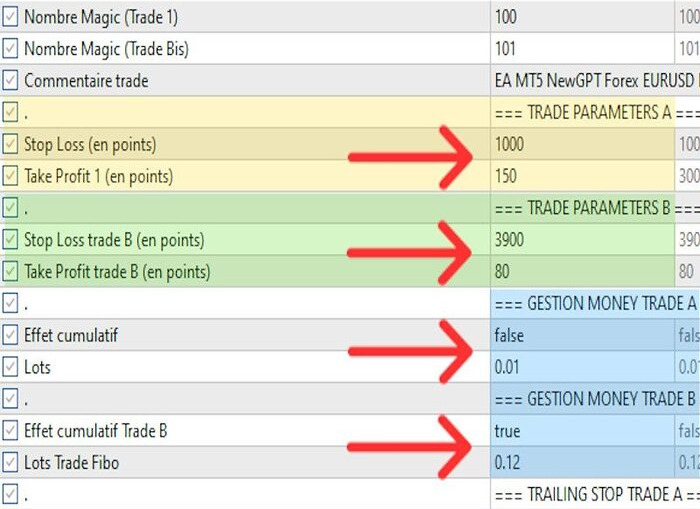 Account: NZX Zero (ECN) (NOZAX)
Currency Pair: EURUSD#
Timeframe: M15
Parameters: As shown on the left
Initial Balance: $1,000

Period: 2020.05.01 – 2022.12.31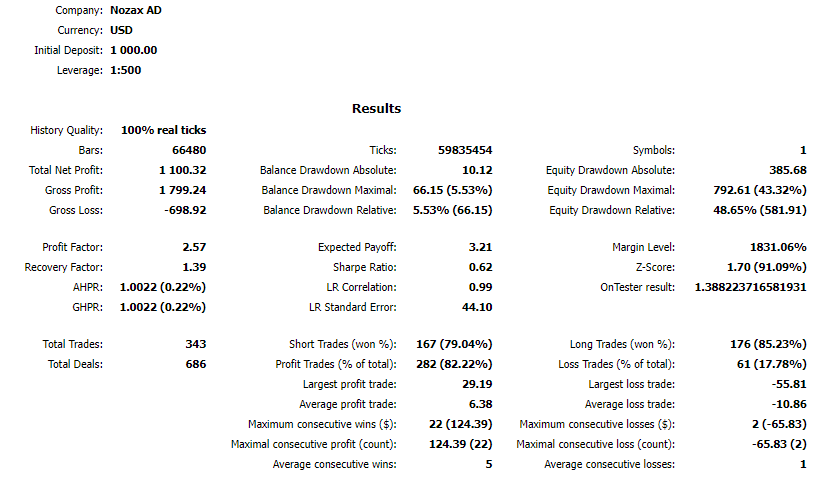 The backtest for this period is very good.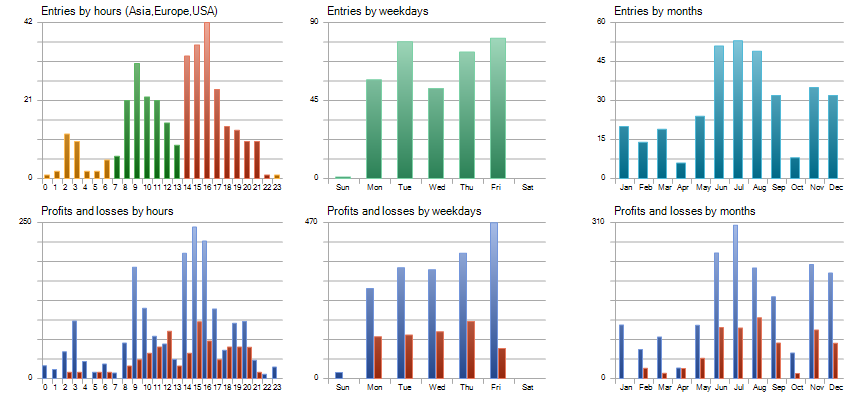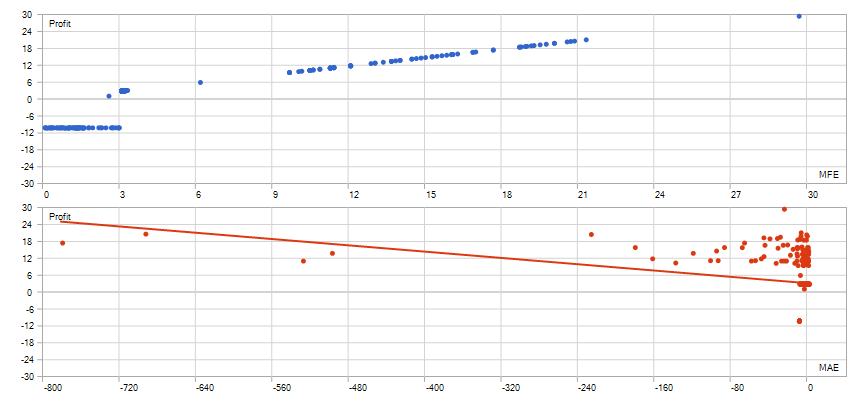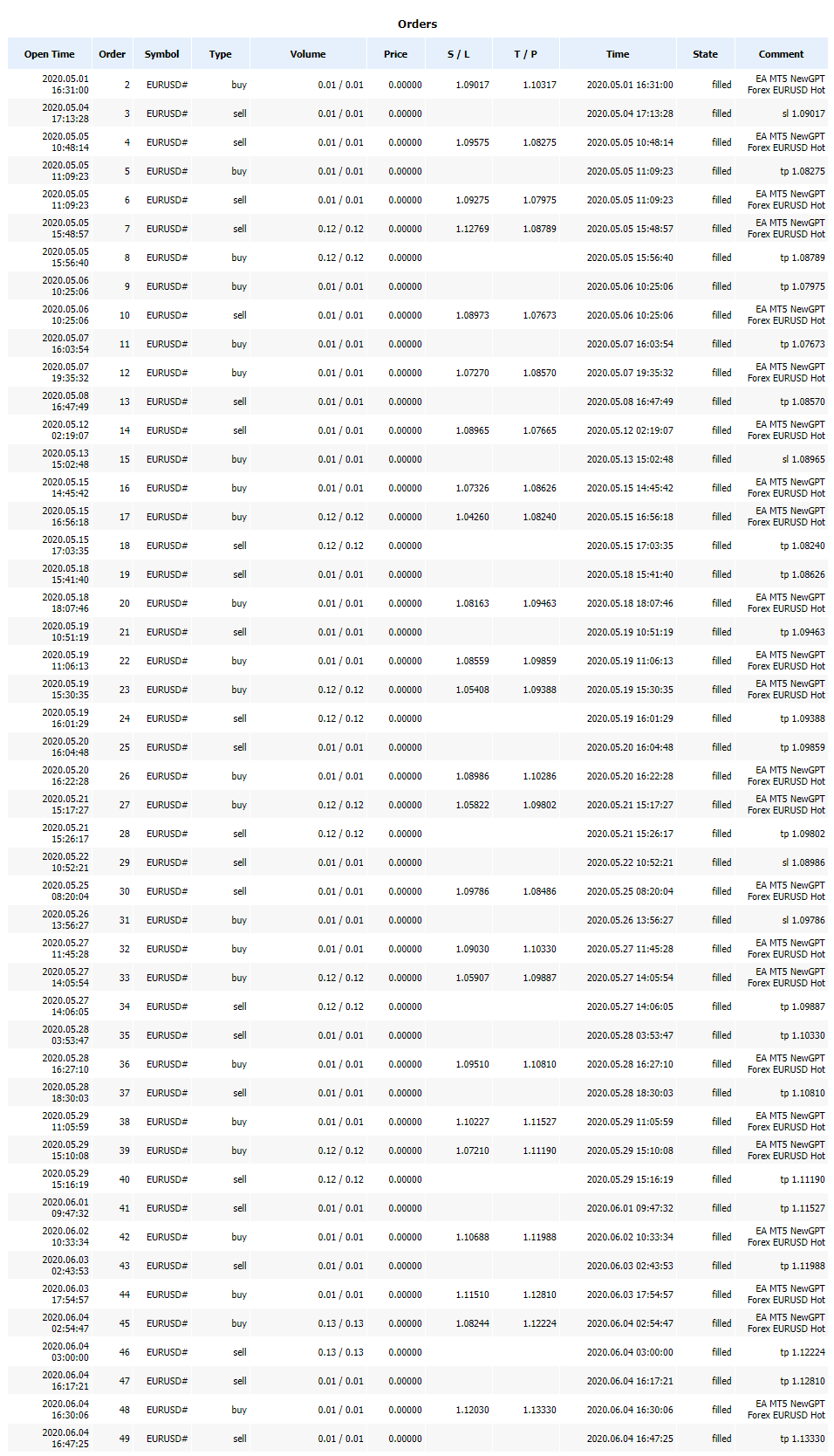 Long-term backtest of "BotAGI MT5"
In order to grasp the results outside the period presented by the author, we conducted a long-term backtest from 2015.
Account: NZX Zero (ECN) (NOZAX)
Currency Pair: EURUSD#
Timeframe: M15
Parameter: Initial value
Initial Balance: $1,000

Period: 2015.01.01 – 2022.12.31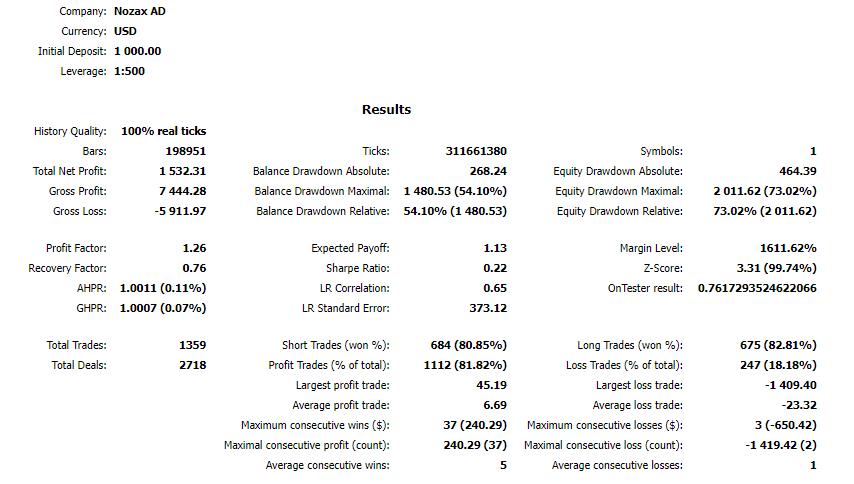 The total is positive profit and loss, but outside the period presented by the author (from 2015), I went to stop loss (SL) about 3 times in this backtest. As the author says, it may be better to give top priority to recovering the initial investment and then switch to profit-seeking trades.