【Weekly Results】Try managing a free EA portfolio! (16-20 January 2023)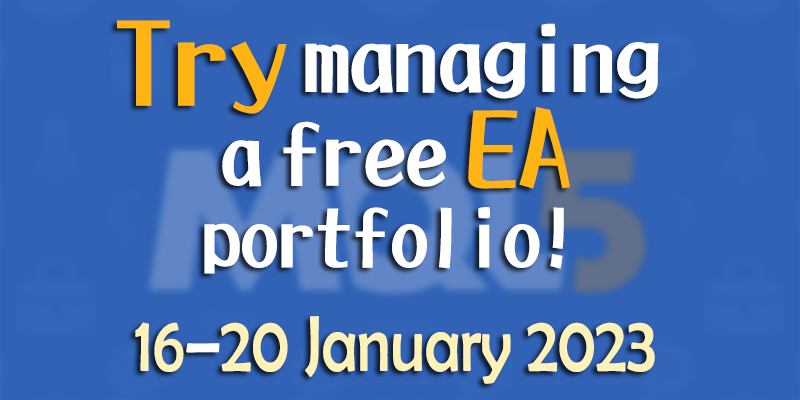 It is no exaggeration to say that portfolio construction is almost complete if you can find a good EA. All you have to do is combine them and operate them. So, how did you get this week?
Advantages and disadvantages of portfolio management
Benefits of Portfolio Management
(1)

Stabilization of earnings
Even if one EA makes a loss, the other EA offsets it with profit. It is no exaggeration to say that the main purpose of portfolio management is to do so. In other words, if you run multiple EAs, you can offset the loss, keep the damage small, and stabilize the profit.
* Please note that it is not always the case that it goes well.
(2)

Can be replaced
1. Always monitor
the condition of the EA used in your portfolio 2. Is there a good EA? Keep your antennae up at all times
If you can clear 1 and 2, it's easy to swap, right?
When you remove an EA that you think is not in good condition, even if you cannot find an EA to incorporate it right away, the remaining EA will work during that time. If this is operated only by a single EA, it will stop working until an EA to replace is found.
Disadvantages of portfolio management
(1)

Losses may be large
It's the "if it doesn't work" that I wrote about in the "stabilization of earnings" notes of merit.
It is an EA of a different nature that can be said to be incorporated to offset losses, but it cannot be ruled out that it may be unlucky and lose money at the same time. It goes without saying that it is important to make the combination as difficult to lose as possible, but it is not easy.
Rather, I feel that the key to reducing risk is to build a portfolio with a certain number of EAs and reduce the contribution rate of each EA.
(2)

Margin is required as many as the number of EAs
NOZAX Portfolio No.1 seeks out and builds an EA that can be operated even with little funds. However, when using a grid system or martingale EA that may have unrealized losses of several thousand dollars, the margin will accumulate as many EAs as you use. Of course, the number of EAs to be managed in a portfolio can also be increased as the funds increase.
(3)

Multiple excellent EAs are required
If you don't build your portfolio with a good EA, the bad guy will drag your leg and you won't get the effect you want. It is very important to keep a good EA. ※ If you are reading this article, you will be fine, right?
As I wrote in the merits section, is there always a good EA? It is important to keep an antenna.
MQL5 Free EA – NOZAX Portfolio No.1
Currently, this project is verifying the following 2 EAs (3 currency pairs). I would like to add one or two more EAs, but I haven't been able to introduce them because I haven't finished the article yet… Please wait a little longer.
NOZAX Portfolio No.1
Account: NZX Zero (ECN) (NOZAX)

Initial balance: 100,000 yen

Working EA

:
TraderMind EA MT5: currency pair: USDCAD#, timeframe: 1-hour, number of lots:

0.03 lot
White Bear DT for NOZAX: Currency pair: GBPJPY#, Timeframe: 5-minute, Lot quantity:

0.01 lot

White Bear DT for NOZAX: Currency pair: USDJPY#, Timeframe: 5-minute, Lot quantity:

0.02 lot
Results from 1/16-1/20 (NOZAX Portfolio No.1)
This week, following the press conference of Bank of Japan Governor Kuroda on Wednesday, January 18, the yen depreciated sharply by about 3 yen (against the dollar), but it returned to almost the same rate the next day. The polar bear EA seems to have responded to this move and traded actively.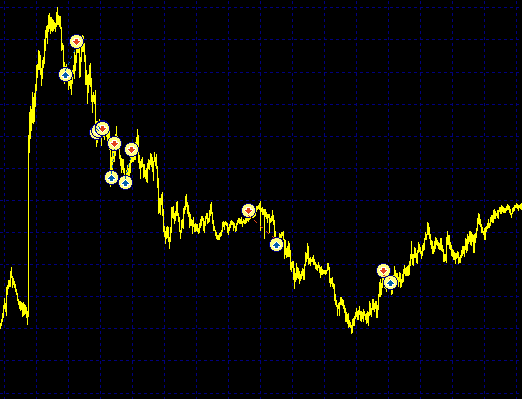 TraderMind EA MT5: 3-0, total profit and loss was

1334 yen

(48.1 pips).
White Bear DT GBPJPY: 8 wins and 2 losses, total profit and loss of 1239 yen (131.6 pips)
White Bear DT USDJPY: 5 wins and 4 losses, total profit and loss was –

870 yen (-

38.7pips).
This week, White Bear DT USDJPY was not in good shape and lost one big game. I would like to say that without this, there would be profits. The biggest purpose of portfolio management was that EA that is in good condition covers EA that is not in good condition.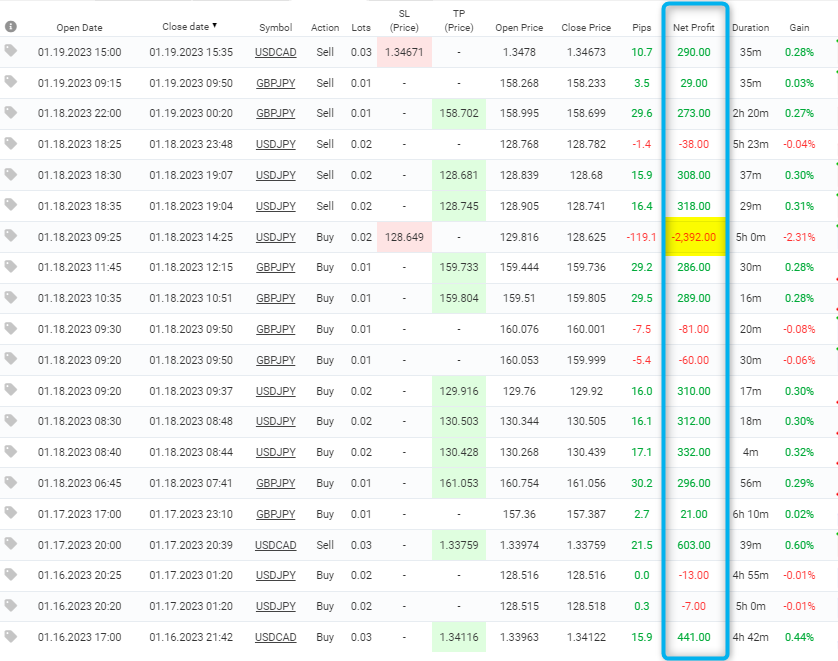 Past Results (NOZAX Portfolio No.1)
The individual results of each EA to date are as follows.
  Jan 03, 2023 ~ Jan 20, 2023
EA

s

Currency Pairs

profit and loss

pips

Total Lots

Win

(

%

)

PF

TraderMind EA

USDCAD

1,039
23.1
0.16
88%
1.33

White Bear DT for NOZAX

GBPJPY

2,101
219.6
0.13
85%
18.02

White Bear DT for NOZAX

USDJPY

-560
-22.7
0.20
60%
0.81

*

Trades with a profit of even 1 yen are counted as "winning", while the reverse is counted as "negative".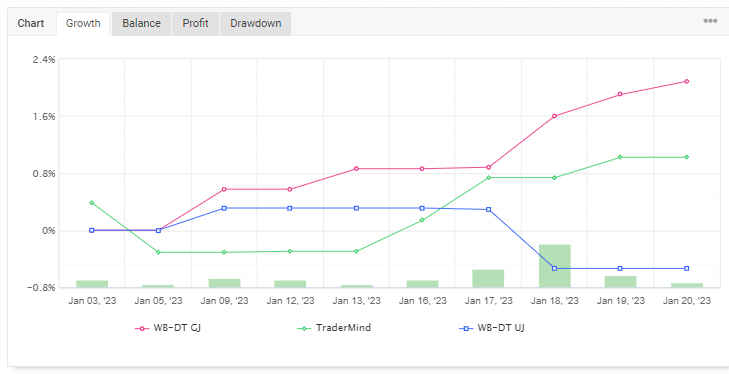 The remaining two EAs covered the loss of White Bear DT USDJPY and limited the damage, and the balance increased from ¥100,807 at the end of last week to

¥102,580

.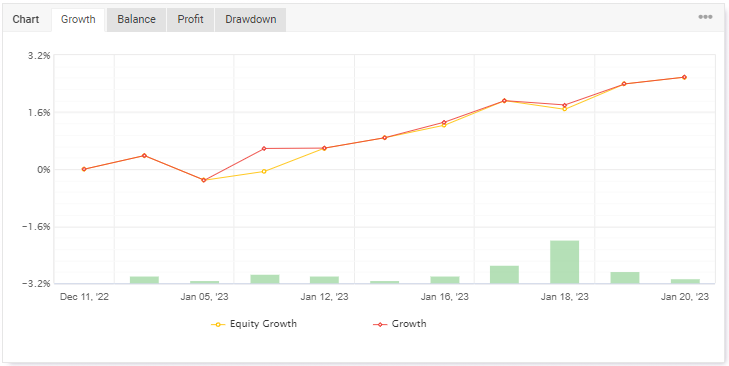 Strategies for the next week and beyond
We would like to continue operating with the current structure next week.
I need to write an article soon…